About Me
All my life I have loved the outdoors. Growing up in Bristol, my childhood was spent exploring the fields and woodlands of Stoke Park, fascinated by every tree, plant, bird & butterfly. I would regularly leave at dawn and return at dusk, bags filled with my collections and finds, my notebook scribbled and stuffed with tree cuttings and unusual findings from the parkland.
I spent hours building dens, teaching myself to light fires and listening to the bird calls. I decided to continue my learning with the RHS, studying horticulture alongside teaching myself everything there was to know about the wildlife and history on my doorstep – expanding from Stoke Park into the nearby parks, greenspaces and reserves of North Bristol. My self learning expanded into all things wild foods – the fact I could forage myself a meal for free absolutely fascinated me – and continues to cover the use of nature in all its glory – for crafts, for fire, for medicine.
I began teaching what I had learn over 10 years ago to friends, local people and my local community, and absolutely love sharing everything I know.
Whether foraging foods, learning poisonous plants, lighting fires, recognising birds, identifying bats or looking back in time at the history of North Bristol, I come alive when in front of an audience and thrive on sharing my knowledge with others.
I'd love to have you join me on one of my courses – check out Upcoming Events for things you can get involved in – or get in touch to chat more – steveenglandbristol@gmail.com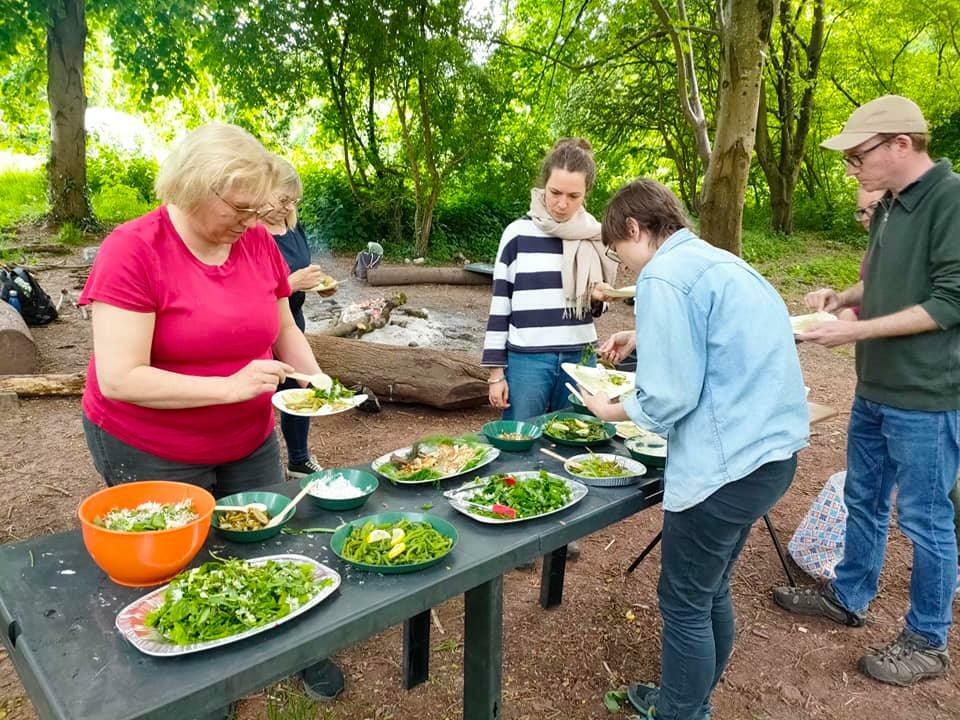 Walks, Events & Courses
Steve England Outdoor Learning provides outdoor courses and workshops within North Bristol. Events include:
Wild Food Courses – Identification, sampling & foraging
Practical Plants and their uses – learning about plants & trees and their use for food, fire, craft & medicine
History Tours – Covering Stoke Park Estate, looking at the history of the parkland, Dower House as an institution, hidden monuments, Purdown Gun Emplacement (Purdown Percy) and history dating back to the medieval times.
Wildlife Walks & Workshops – Offering a range of wildlife events across Bristol, looking at nature, wildlife & all things wild at the particular time of year. Can be adapted to be carried out in woodlands, parks, estates, community gardens, greenspaces & event allotment areas. Popular amongst Friends Groups in Bristol.
Bat Walks – Looking at the thriving bat population in local parks with echo locators!
Bushcraft – Both adult based and family based events with firelighting, knife skills, shelter making & food foraging