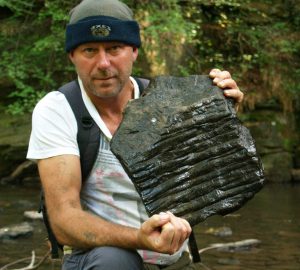 Living in Lockleaze all my life, I have spent the last 50 years learning about the history & wildlife on my doorstep, and have worked with many historians and carried out years of research into the history of the local area, including Stoke Park, Purdown and the Frome Valley.
Through the want of sharing the knowledge I have gained over the years, I regularly am invited to run history walks and tours of the area, both by the Bristol City council and by private groups and individuals.
My keen eye for geology allows me to take my audience millions of years back in time and allow all ages to experience a little of the world as it was in pre-historic times. Events and walks can include fossil hunting, geology and geography of the frome valley and more recent history from the past 5 centuries in local parks, green spaces and estates.
What History & Geology Events do I run?
History and Geology walks & talks can be tailored to the needs of the group but my most popular tours include:
The History of Stoke Park
The History of Purdown
Looking at the Purdown Gun Emplacement & "Purdown Percy", the ancient history of the land, the Purdown BT tower & the history of Heath House Estate.
The geology of the Frome Valley
Ghost Walks