[srizonfbalbum id=3]
Steve England Outdoor Learning was founded by myself, Steve England, Conservation Educator, Horticulturist and Historian.
Life to me is being outdoors. I have spent my whole life working in and around Stoke Park Estate and the nearby Frome Valley, witnessing and contributing to many changes aimed at improving Bristol's wildlife. Throughout these years, I have studied and built up a vast array of knowledge and experience about wildlife, wild foods, bush craft and natural history, and now spend my time teaching others the skills and knowledge needed to live life outdoors and respect nature.
I have extensive experience of working with schools, community and youth groups across Bristol to engage people of all ages in outdoor learning and have worked in Stoke Park Estate for more than 40 years. I am a multi-award winning outdoor learning professional whose work is well-respected in Bristol and Nationally.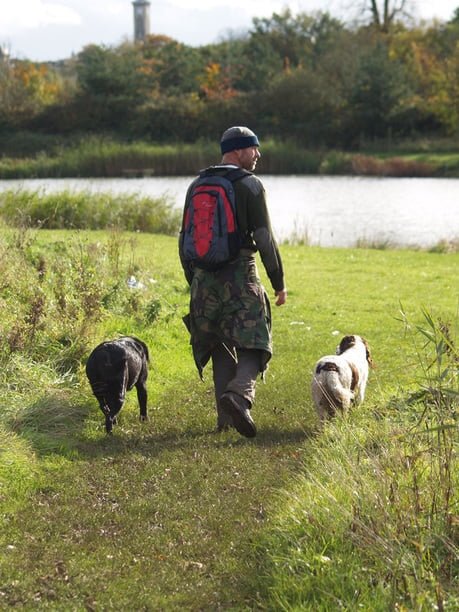 In 2013, I was inducted into the Bristol Walk of Fame at Bristol Zoo in recognition of his work as a local conservation educator. In the same year, I was runner up in the UK's 'Council for Learning outside the Classroom's' "Lifetime Contribution to LOtC" award. I was recently awarded the Avon & Somerset Police Commissioner's 'Pride Award' for my work supporting young people with a wide range of previous skills and experience, and engaging young people in positive outdoor learning activities at Stoke Park Estate.
Throughout 2015, I worked with Avon Wildlife Trust on the 'My Wild City Project' which aims to turn the whole of Bristol into a nature reserve. I am one of the project's 'My Wild City Champions.'
As a local resident of Lockleaze, I continue to run events and to volunteer at Stoke Park Estate, supporting Stoke Park Action Group and other community-based organisations to maintain and develop the park for the benefit of the wider community. My work also covers nearby Purdown, supporting the South Lockleaze & Purdown Neighbourhood Group in activities and events to protect and teach about the wider green space in Lockleaze and surrounding areas.
Get In Touch
If you would like to book me for events and workshops, or find out more about what I can offer, take a look at the rest of my website and then please get in touch here.