Apart from the wildlife events, workshops and education work I do across Bristol, for the past 12 years I've also been running my own company, New Look Gardens. I enjoy working with people to get the very best from their gardens and, as many of us know, preparation now reaps amazing benefits come the Spring.
Hire me now!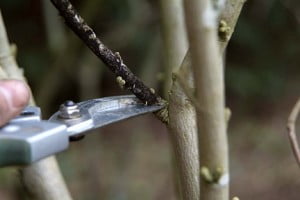 I am a fully qualified horticulturalist, trained by the Royal Horticulturalist Society (RHS) so, not only do I have the enthusiasm and energy  but also the knowledge to correctly prune most types of trees and shrubs, help manage gardens and assist with small landscaping projects.
I can help you with :
Tree Pruning
Fencing
Garden tidy ups
Garden rescues
Planting themes
Small landscape projects
Designing and creating wildlife gardens
Contact me
Please use the contact page to send a few words about your booking request, including your phone number, and I'll will get back to you as soon as possible.